Training English Bull Terriers
Advice and training to help you with your English Bull Terrier problem.

Last Up-Dated 03/02/2021
I assume, if you have found yourself here you are proudly owned by an English Bull Terrier, who might be causing you some concern with either behaviour or health issues.
Obviously whatever has brought you here is worrying so let me assure you that the majority of problems consistently found with Bullies are correctable with training and diet.

Within the pages of this website you should find plenty of information to help you to restore your bullie to full health.
You may have noticed I am referring to problems. I do not help with teaching your Bull Terrier to sit or beg or stay and wait. This is not my living, so I dedicate my free time to people who have problematic English Bull Terriers. There are many books and dog training clubs who are qualified to help you train a perfectly happy healthy Bull Terrier with no issues. I specialise in helping people with Bull Terriers that have problems, whether pulling like tanks dragging you everywhere, doing the Scooby Doo on the spot, aggression, possessiveness, mouthing, biting, dominating you and just generally taking you for a ride.
If you have a normal happy Bull Terrier and you are having problems finding a suitable trainer then feel free to drop me an email. There are some clubs that have a reticent attitude to having Bull Terriers in their classes but these are few and far between.
Why English Bull Terriers ?
We do know there is no official English Bull Terrier dog breed, we also know people do search on the web for English Bull Terriers.
To help as many bullies as we can.
Tribute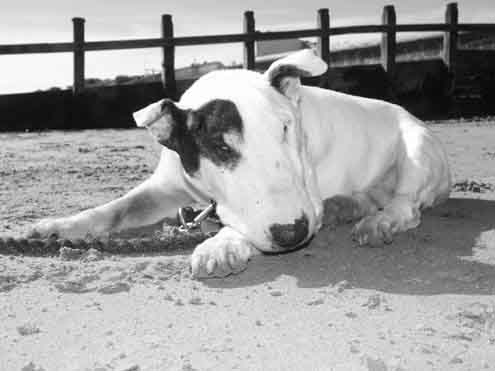 Sykes Wessex Eyeshiner
Skin Conditions
It could be that your problems are such that the Bullie is suffering from skin conditions, pink inflamed areas, lumps between the toes known as Interdigital cysts, open sores on the body, lumps, bald areas, digestive difficulties, development problems, maybe even the animal is hyperactive. All that have been looked at by a vet and continually result in large veterinary bills with little or no success in stopping the condition. In many such instances I have been able to help.
How many times has the Vet said the Bullie is suffering with mange but they cannot find the mites whilst taking a skin scrapping? The vet gives lots of rather strong medications and often a steroid injection. The problem clears then reappears so a further course of strong medications and steroids, away goes the problem then back it comes. Quite obviously the steroids force the body to cover the underlying problem but not curing it. As the effects of the medication wear off back comes the condition, usually within 3 months.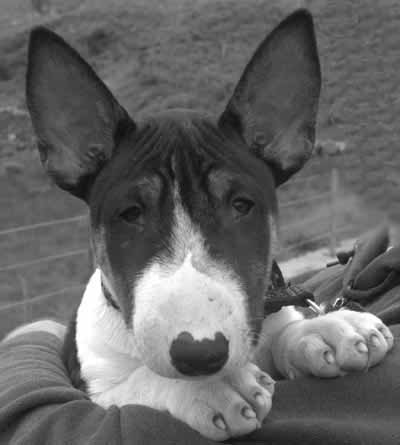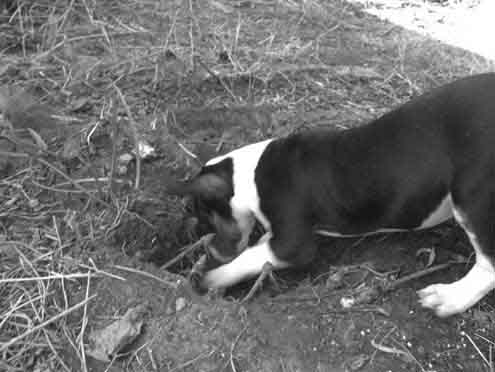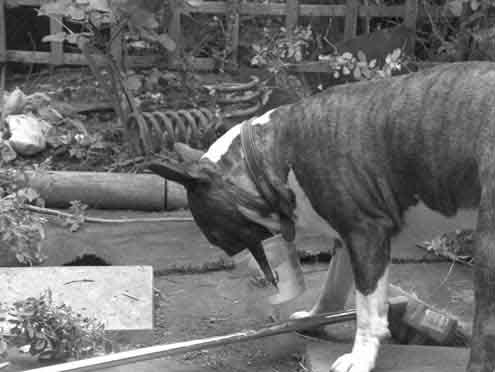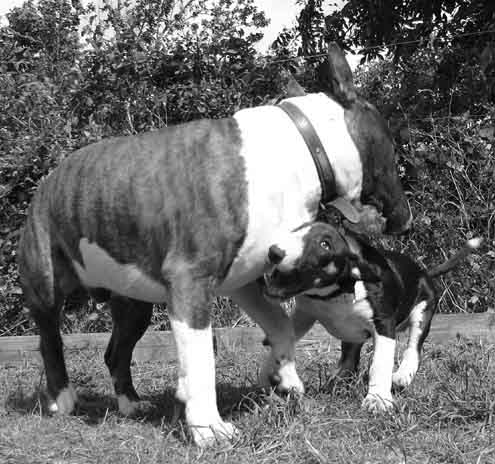 What's To Be Done
I have personally been through this time and time again until advancements in the late 80's raised several points. Since then I have never looked back. This is not to say you should not refer to your vet, you must! Nothing replaces the veterinary care for your animal but when that fails and the vet is unsure maybe I can help you. Give you simple pointers that you can try, see if they work for your best friend. I assure you that everything I suggest is perfectly natural and not homeopathic remedies. I have nothing against homeopathic remedies I just have found no need for them following the methods I have adopted. I do know of instances of these remedies being used for specific things, for instance helping with travel sickness, where apparently they work wonders.
So your vet will not be worried, maybe confuse them but not a cause for concern and in fact I usually suggest you run it passed the vet to satisfy yourself. The stock response is "well it can't do any harm".
In one such case, after chatting with the owner of a young puppy who had been under veterinary care for 10 months of her life, to date she is 13 months, has resulted in the puppy turning a corner and the owner is no longer paying out for expensive Vet prescribed foods, antibiotic jabs etc. The dog's tummy troubles have settled and coincidentally her behaviour has improved, no longer so hyper and stressed. Once she has settled down and fully adjusted to the diet then I will help address many of her problems one of which can only be described as an OCD.
If you are intrigued by this different approach please feel free to browse the rest of the site. If not may I suggest you still have a quick look as you may enjoy some of the pictures I have included.
Thank you for taking the time to browse the site.